Prestashop 1.5.6. Error when calculate shipping costs
We have set the shipping in Prestashop for our products. We tried to make a purchase and see that the shipping do not appear in the order.
There may be several causes:
1. First, check in Shipping > Shipping  if you have selected a default carrier.
2. Check for Shipping > Carriers if each type of transport is on and is not marked as free transport.
3. For each carrier, check that you have set the postage for the area in which you want to buy: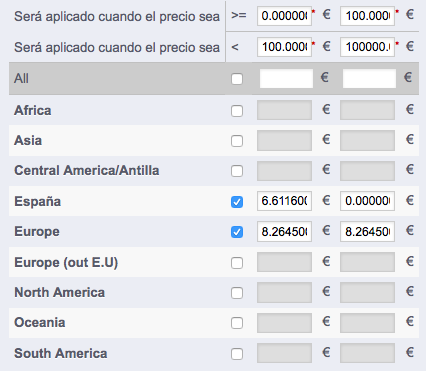 4. Finally, go to Preferences > Products > Product Inventory. Be sure that the option "Enable advanced inventory options" is unchecked: