Online stores: changes in the Redsys virtual POS for card payment
Starting on November 23, 2015, it is possible that the module that's using your online store to pay by credit card does not work.
Redsys, the company that manages card payments via virtual POS for most banks (Banco Santander, BBVA, La Caixa, Banco Sabadell, Bankia …) has changed the algorithm used to connect to your system.
What should we do if our module for debit cards stopped working?
1. Go to Redsys website and download the new version of the module:
Nueva versión módulo RedSys TPV virtual
Here we can find the new POS module for PrestaShop, Magento, WooCommerce, osCommerce, VirtueMart, ZenCart and OpenCart.
For Prestashop, we download the module that appears on this link:
Prestashop Virtual Store
Payment Module Prestashop 2.8.3 v 10.11.15
This module is compatible with Prestashop version 1.5.2.0 and above.
2. Unzip the zip file you just downloaded.
3. We will see a folder named redsys. We FTP upload this folder and all files containing at the same location where the module is present. For Prestashop, modules folder. So we replace the old files with the new version of Redsys module.
4. Now we generate a new key encrypted from the administration panel of bank virtual POS (the web where we consult the transactions with card):
– We enter our username and password
– We go to the section "View company data"
– Option "Get Key"
– We copy the key that appears.
5. Go to our Prestashop backoffice: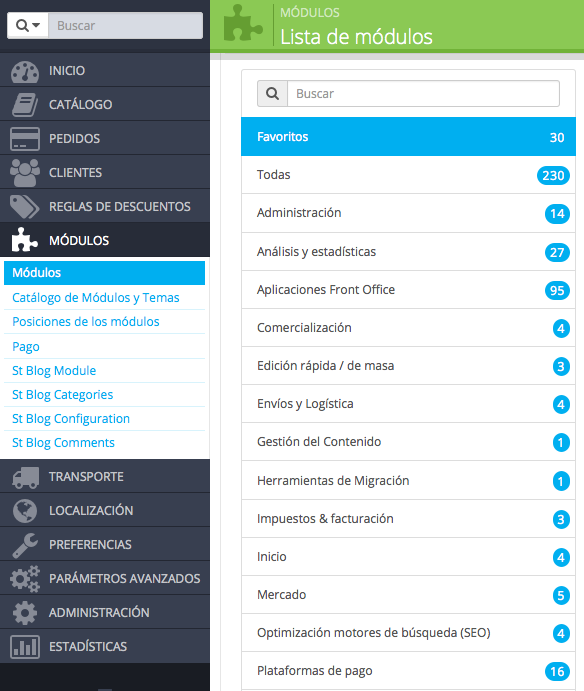 – Modules
– Search Redsys module
– Configure Button
– We paste the new key in the field "secret key encryption"
– Save changes
Now the virtual POS reconnects with the bank to pay by card.